Ray Newspaper Club to Meet First MONDAY of Every Month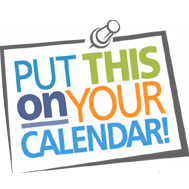 Ian J. Mintz, Editor-in-Chief
September 3, 2019
Anyone who is interested in joining the Newspaper Club or just seeing what it is all about is invited to attend meetings directly after school on the first MONDAY of each month in the Library.
2019-2020 Meeting Dates:
October 7, November 4, December 2, January 6, February 3, March 2, April 6, and May 4.
The Newspaper Club is open to everyone.  The Newspaper Club is dedicated to running The Texan Times, the Ray student e-newspaper (www.raytexantimes.com) and Ray's best source for journalism and current events.
Membership in the Newspaper Club is not required for submitting articles and having them published on the site.  The Texan Times accepts submissions of articles, artwork, photographs, poetry, short stories, and other newsworthy items.  Just email your work to [email protected] for review and likely publication.  We encourage and invite anyone who wants to try their hand at journalism and/or creative writing to submit their work!
Contact The Texan Times via email or direct message via Twitter for more information.  The Texan Times and the Ray Newspaper Club look forward to a long and exciting future of providing news to all Ray Texans!