Join the Texan Times
Write articles, poetry, stories, or submit photos!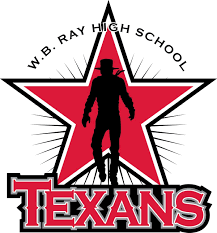 Write for the Ray Texan Times Newspaper Club! We are looking for articles, stories, poetry, art, and photography!
All submissions should be emailed to [email protected]
Submissions should include:
Title/Headline
Author
Cell Phone Contact Number
For news stories, try to include:
Who
What
When
Where
Why
How
a Photo if you have one (make sure you have permission to use/publish image)
Our meetings are once every four weeks in room 194, and we'd love to see you there! We discuss initiatives of the newspaper, how to write articles, and anything new in the club! Our next meeting is on October 20!