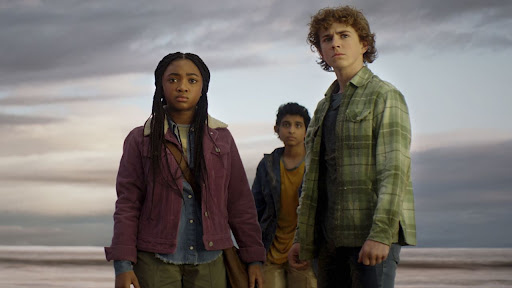 A New Series!
In January of 2022, Rick Riordan announced the Disney+ adaptation of his book series, Percy Jackson and the Olympians. After this announcement, millions of fans celebrated since they would have an adaptation accurate to the books. This upcoming series is highly anticipated since the previous movies adapted to the books were seen as a letdown. The movies were hardly accurate with inconsistencies such as the characters being too old (the age is essential to the plot line of the books).
Overview of the First book
Percy Jackson is about a twelve year old boy with dyslexia and ADHD. Eventually, he discovers that he's a demigod and the son of Poseidon. After being accused of stealing Zeus' lightning bolt, he is sent on a journey to retrieve it and prove that he's innocent. On this journey he faces many difficult challenges, yet he manages to overcome all of them. 
My Review
Percy Jackson is a story made for kids who love adventure and combines the modern day world with ancient Greek mythology. It introduced me to a years-long obsession with Greek mythology and the way Riordan incorporates it is very natural. Percy Jackson and the Olympians is fast-paced, fun, and comedic–qualities that made me love it in the first place. All the characters are enjoyable and each have their own unique personalities. I completely appreciate this book and recommend it to anybody (don't forget to read the other books after this one)!
When is it coming out?
The cast has already been announced with Walker Scobell as Percy Jackson, Leah Sava Jeffies as Annabeth Chase, and Aryan Simhardi as Grover Underwood. The series has been in production since June 2022 and is set to come out on December 20, 2023. You should definitely watch it (after reading the books first)!