129th Anniversary of Brownies!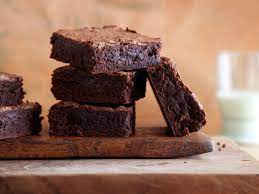 Brownie Day is probably one of the most delicious of the National Days, and, although it seems as though it is just a sweet day (pun intended), December 8 is actually a momentous day in the history of brownies! Legend has it that brownies hail from the Palmer House Hotel in 1893. Bertha Palmer, a prominent Chicago socialite whose husband owned the hotel, asked a pastry chef for a dessert suitable for ladies attending the Chicago World's Columbian Exposition on December 8, 1893 (129 years ago!). There have been different variations of brownies, but the most common one we see today is the gooey, chocolate brownies that we can get mixes for at the store. The version that the pastry chef from the Palmer House Hotel made had walnuts in them and garnished with apricot glaze, whereas the Bangor Brownies (invented by housewives in Maine) are closer to the brownies we know and love today. Be sure to bake some to celebrate the creation of the delicious confection!
Mirror Mirror on the wall
What is the most delicious day of them all?
All days are delicious
But brownie day is the most scrumptious