Zoology Club: All About Ray's Animal-Loving Organization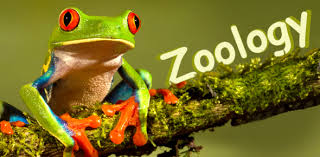 Zoology Club is a Ray High School organization where friends and animal enthusiasts come together to have fun helping, interacting with, and learning about animals. The club does fundraisers such as bake sales to raise money for the club and the Gulf Coast Humane Society (where the club plans to start volunteering as later this year). Volunteering at the shelter isa fun and helpful way to fulfill community service hour requirements. They're aiming to have their first bake sale in October, so keep an eye out by the cafeteria for a table selling tasty treats!
President Ashley Rodela and Vice President Stacie Acosta and their sponsor, Ms. Zamora, are running the Zoology Club. I was able to talk to the President about the club and learn more about it through her. When asked why she founded the Zoology Club, Ashley Rodela responded, "I've always had a love for animals. I wanted to start a club that hasn't previously been around." When Ashley came to Ray and found there wasn't a club that interested her, she decided to establish her own. Now, future students intrigued by zoology or who want to help animals will be able to join and participate in the club and meet other students with similar interests.
Zoology Club currently meets Mondays from 4:15-5:00 pm in room 268, Ms. Zamora's room. They will also meet on Fridays for occasional group activities after school and when volunteering starts at the Gulf Coast Humane Society. If you have any questions, you can ask Ms. Zamora in room 268 or President Ashely Rodela at [email protected]. 
Please consider joining the Zoology Club or reaching out if you're interested! Remember, being a part of clubs and organizations here at Ray will help you to feel more involved in your school and open up new opportunities. Who knows? Maybe there's a future zoologist in you!