Coming Up, a Beach Clean Up!
Did you know that there are over 8 million metric tons of plastic that enter our oceans every year?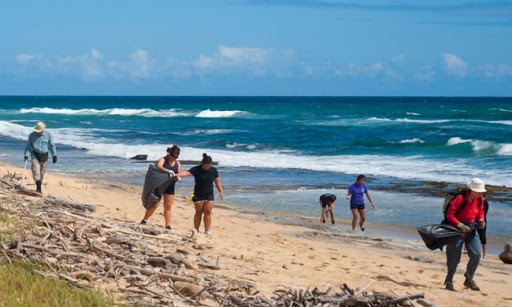 On February 8, 2020, student council will be going to the National Seashore for a beach clean up. This is a great opportunity to go volunteer at the beach and help our environment! You do not even need to be in student council to come! Permission slips can be found in room 165! The bus will leave at around 8, and will be back at around 1:30. Come, bring your friends and help our beaches! There will also be food!
Most of the plastic found on beaches is stuff that could easily be replaced! Instead of using plastic water bottles, use reusable ones. Ray high school has hydration stations that can be found all over campus and used to fill up your water bottle! Instead of using plastic bags, use reusable ones! Every bag counts!

It's never too late to join student council! Meetings are every Wednesday at 4:15 in room 165!