Seven Ray Science Fair Projects advancing to the Regional Science Fair
Hang on for a minute...we're trying to find some more stories you might like.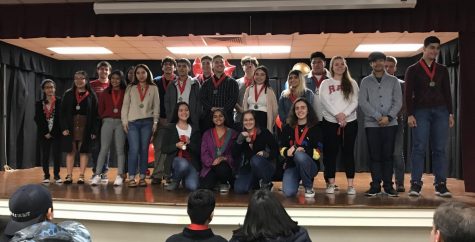 Seven science fair projects from Ray High School won at the district science fair held on January 15th. Congratulations to Anahita Farishta, Andrew Ficenec, Sebastian Garza, Justine Jazul, Evan Mintz, Bijan Valoria, Marina Stevens, Madelyn Garza, John Longoria, Juliet Jones, Brooklyn Moreno-Arispe, Melody Garza, Roopa Bindingnavele, and Vanessa Zambrano! They are advancing and will present their research at the regional science fair at Texas A&M February 14th through the 16th.