Volleyball and Tennis seasons draw to a close..
Go Ray Texans! Thank you everyone for packing our football games, despite our recent losing streak. I, and everyone with me at the Texan Times, am sure that our team will turn it around. Of course, our biggest thanks should go to our cheerleaders, for their persistence and enthusiasm through it all. 
In other news, we are playing the Moody Trojans this Friday! I, our team, and our fans (I'm sure.) have high hopes for this one, and I highly encourage all of our Texans to attend it. Thank you in advance.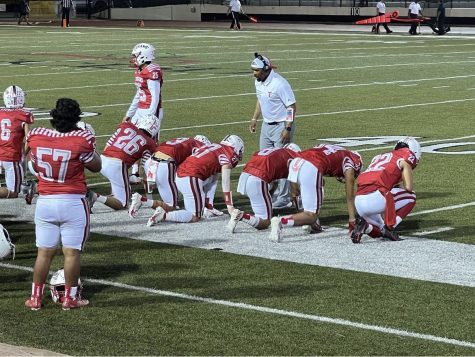 (Our team hard at work)
Our football team's roster and full schedule: https://www.maxpreps.com/tx/corpus-christi/ray-texans/football/roster/
Our volleyball team has finished their season! Congratulations to all of our volleyballers for a great season! In their last match they triumphed over the Moody Trojans and placed sixth in our district, beating out Victoria East, Carroll, Moody, and Miller High Schools. Thank you coaches and players for a great season!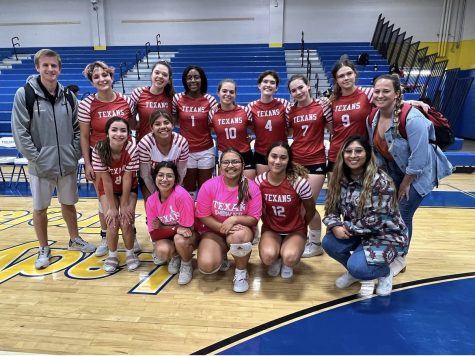 Our volleyball team's roster and expanded schedule: https://www.maxpreps.com/tx/corpus-christi/ray-texans/volleyball/roster/
Our tennis season has come to an end! Our varsity tennis team has done very well this fall, overcoming the Laredo Nixon tennis team in the first round of playoffs and becoming bi-district champions and area finalists! Unfortunately, our team lost to Mission-Sharyland in the second round, but fought hard and gave their best against one of the best teams in the region. Thank you to all parents and players, and to Coach Bowers and the newest coach, Assistant Cavasos! We are very excited for the spring season, beginning early next year, and we'd especially like it if our readers played then!