Our First Sports Headlines
The stories and scores of the past week
Of course, our Texan football team took home the win over the Laredo Mustangs, 13-7, on Friday night! This was their first game this year and shows us all how promising they seem to be this season! This win came at the heels of our football coaches' efforts to revitalize our team, and is hopefully an indicator of things to come. We are grateful to all of our students and our Texan fans who came out to support their team! We ask all our readers to support and congratulate all of the members of the Ray Texan football team, led by Nick Talavera(4-7, 47 yards, TD), Ty Charlton(3-38, TD receiving), and Brandon Chapa(30-177). An expanded roster can be found here. The team will play Tuloso-Midway next, at their home field, so we encourage all of our readers to travel with them, and show your Texan pride!
Two of our victorious Texan football players (pictured below)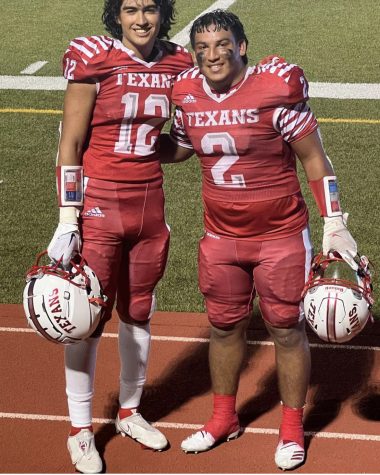 Our Texan band made their first appearance on Friday along with the football team, and they blew us away! Led by Mr. Hernandez they gave a great performance and cheered our football players on to a great victory! (Pictured below)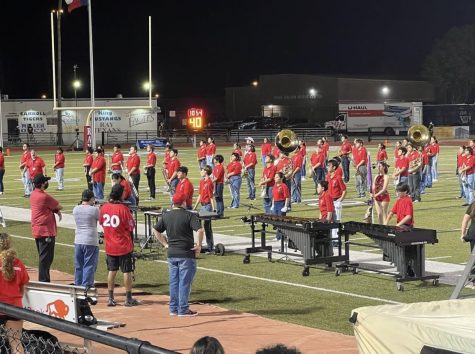 This past week has been an eventful one for our Texan athletes! The Ray tennis team won their matches on Tuesday, resulting in a 13-5 win over the Rockport-Fulton Pirates. This was their first team match of the season, and helped them to get off to a great start. They have been practicing since the beginning of school, and are very welcoming to any potential new recruits. For information about joining you may see Coach Bowers in room 263! Also, be sure to follow all of our team's social media pages. The tennis team's can be found @rayhstennis on Instagram! The tennis team (pictured below)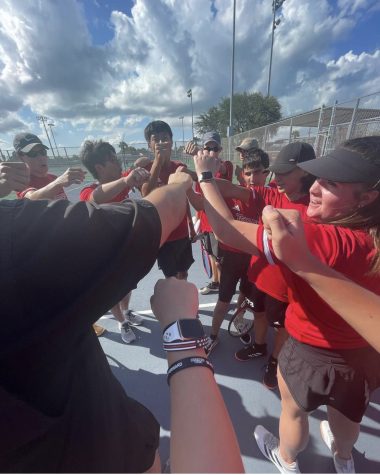 Our top Texan tennis players facing off against Rockport-Fulton (below)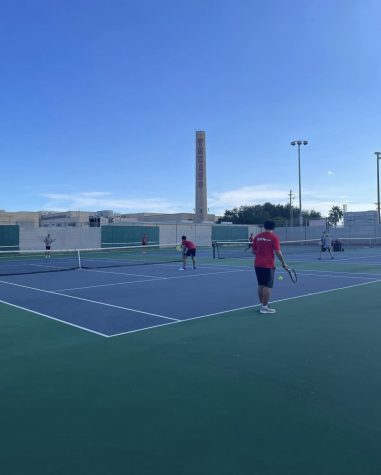 Our volleyball team has been gone since Thursday, traveling to Cherryland to compete in a tournament. While not successful in winning the entire tournament, they still made us proud when they won their matches and placed high! We love our texan volleyball team and all the supporters that made the trip to Cherryland this past weekend to cheer them on! GO TEXAN VOLLEYBALL! Our team (pictured below)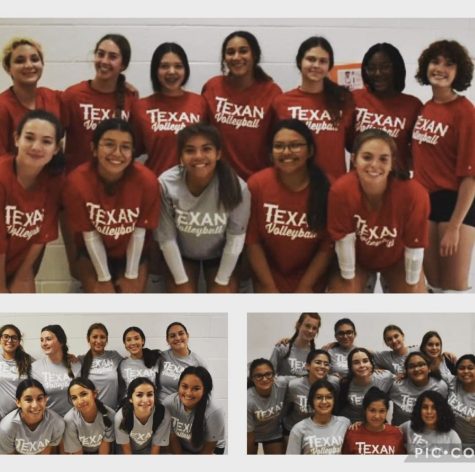 On Saturday our cross country team competed in the Moody Invitational Meet at H.P. Garcia Park, three of our students running and placing top 15 in the varsity category, earning them each a medal. JD Garcia, Troy Tupaj, and Peter Gonzalez (pictured left to right) placed top 15.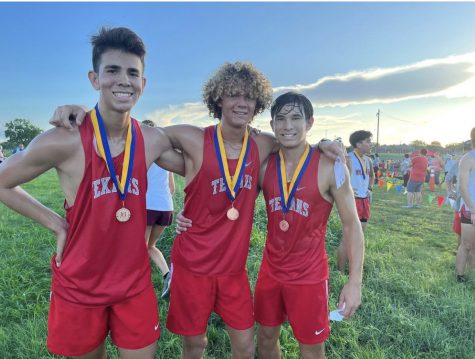 Matthew Samaniego (pictured below) also competed on our varsity team.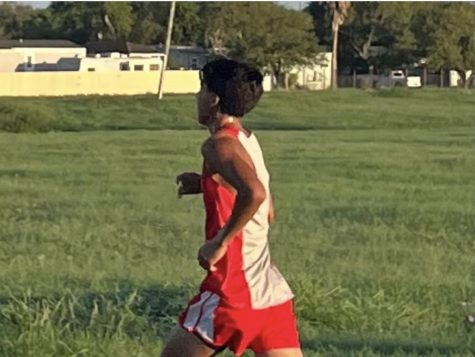 Our Lady Texan team also competed on Saturday, and one of our runners, Sabrina Garcia, placed 14th! (pictured below, third from left)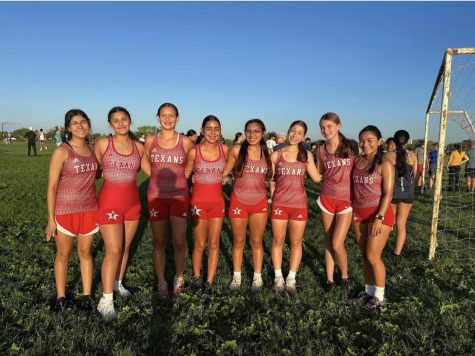 Additionally, we at the Texan Times would like to congratulate our Ray Speech and Debate team on their victory at London high school on Saturday! We are very proud of all our speakers and debaters, and would like to thank them for competing and take a moment to appreciate them. We understand that they have been working very hard every day, in the mornings and afternoons, and would like to tell our readers that the Speech and Debate team can be joined by speaking to Mr. Gardiner! (London results pictured below)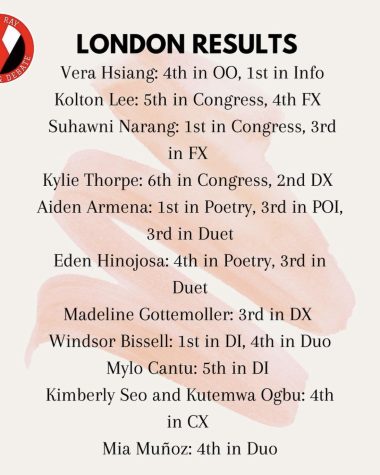 Our competing Ray Texans (below)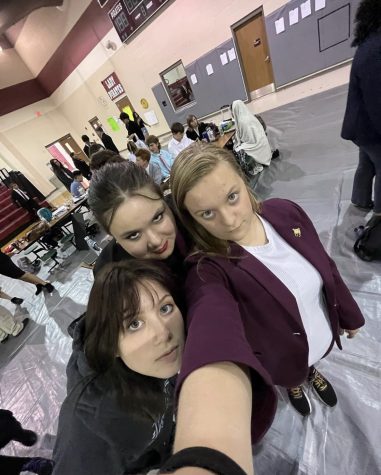 A victorious Mr. Stroud (below)