Texas Jazz Festival Volunteers Needed!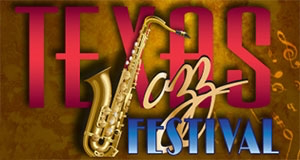 Chloe Morin, Writer
October 10, 2019
The 59th annual Texas Jazz Festival is quickly approaching, and the festival would love to have volunteers to help with souvenirs, sell sodas, or act as ushers for the stages. If you'd like to sign up, stop by room 168 on Tuesdays after school! The Key Club meets every Tuesday, and they're organizing the flow of helpers.
The shifts are as follows:
Friday, October 18th
4:30 pm – 8:30 pm                                                              
8:30 pm – 11:30 pm  
Saturday, October 19
11:30 am – 3 pm
3 pm – 6 pm
6 pm – 9 pm
9 pm – 12 am
Sunday, October 20
11:30 am – 3 pm
3 pm – 6 pm
6 pm – 9 pm
9 pm – 12 am
If you'd prefer to just visit the festival, know that it is the longest, largest, free-running festival in the world! This is a free event and all ages are welcome to enjoy four stages of live jazz music, incredible food, market vendors, and even a Salsa Jazz dancing experience. The event is free and will be taking place in Heritage Park, 1581 N. Chaparral St. For more information on the event, go to https://www.texasjazz-fest.org/.